The Untold 'Wake Up Warrior' Story of John A. Rojas will show you that no matter where you come from? You can rewrite your story.
Because Your Story Isn't Done.
See...John had every excuse to settle for a life of pure hell…But he chose a path that broke him free from every prison in his mind.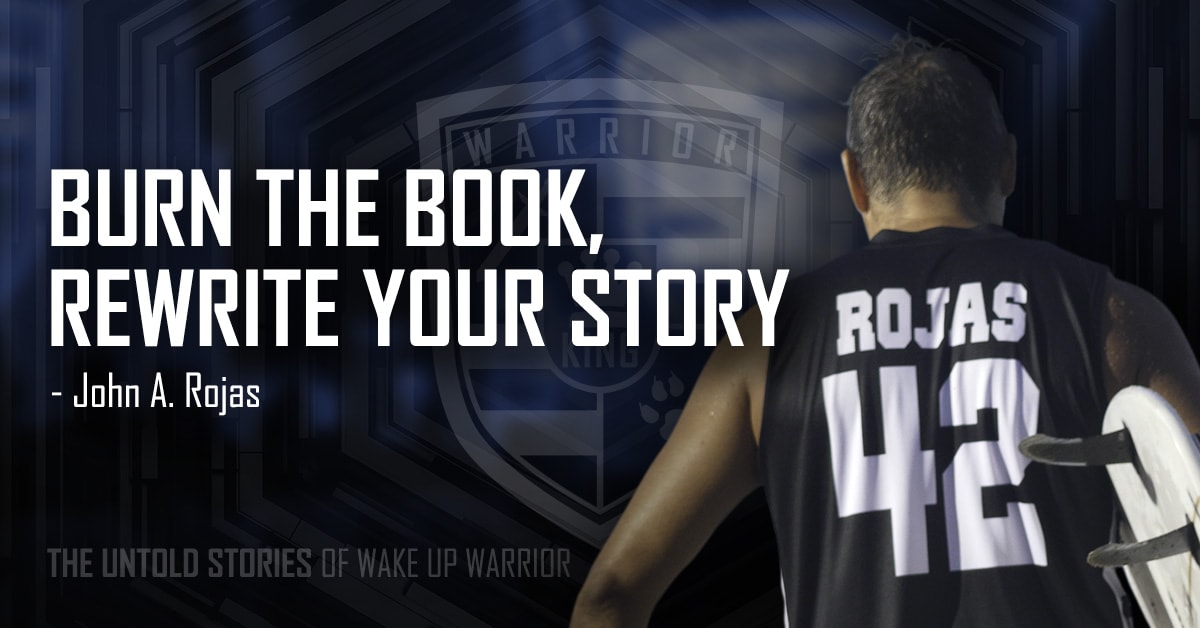 🎙 For the Best Experience, Listen While Reading
Burn The Book, Rewrite Your Story
When they heard the news, old friends felt their jaws shatter on the floor, overwhelmed by shock and total confusion.
Then they'd turn their head in disbelief and say these words…
"You've gotta be kidding me…John did what?!"
You see…John was the guy you always bet against, the person least likely to succeed, the guy who was clueless and would never figure it out.
Everyone who knew him back in the day would condemn him with their backhanded inspiration.
Speaking venom like,
"If you ever did it…you'd be awesome. But you won't."
And for decades, his friends were right.
He'd always been capable of Level 10 king shit…
Yet he kept operating at a Level 2 piss ant peasant.
Until John Rojas, the Puerto Rican kid who knew nothing but hell on earth growing up, chose to ask himself a new question…
The same question that is rattling inside your mind right now…
Imagine what would happen if you operated at 100% and actually did all the shit you said you wanted to do?
From the time he was born, the Darkness was normal.
Growing up as a young boy, he survived by learning to dance on the edge of relentless oblivion.
Imprisoned in a neighborhood pit of drugs, adultery, alcoholism, and the threat of violence lurking around every single corner.
John Rojas never knew what it felt like to be safe.
And so he quickly learned to go to war.
Because at the time, there was no hope, no light.
The one thing he could count on was PAIN.
His father was a master of it.
And John had a front-row seat for years.
Witnessing his father attempt suicide, choke his grandmother, beat the shit out of his girlfriend, and dance with the devil of alcoholism.
How in the hell could John ever know what it would feel like to live in the light?
How could he ever know what it is to BE A MAN?
Because how can you create yourself from a place of power when almost all you've come from is shit?
When your "come from place" is garbage!
How in the hell is it possible to rid yourself of the stench of being dealt a rotten hand in your life?
For most men, escaping from what John endured wouldn't have been possible.
They would've been damned to one of three outcomes.
Food Stamp Poverty
Prison
Death
But John Rojas refused that trifecta of self-destruction.
By doing the one thing that you'd never expect.
He embraced the switch to darkness…
So he could finally have a shot at saving his own light.
"I'm a man who never should've escaped that life and somehow found a way out."
-John
Bringing The Demons To The Light
John was falling.
Falling deep into the same cycle of his parents.
Taking a blowtorch to the best relationship he'd ever had, turning it to ash.
Rock bottom had arrived on his doorstep.
And so he attempted the normal route to repair his broken relationship.
He read a book on relationships and how they tie back to his parents.
He journaled…
He went to counseling.
But inside of one particular session, John let his demons come out to play.
Cutting himself wide open as he shared one of the darkest and most defining moments with his father.
He exposed every ounce of the hell of that day in the hopes of finally BEING SEEN!
And as John pushed himself to the brink of emotional exhaustion…
That's when he felt it.
The counselor couldn't wait for him to stop talking.
He felt stupid.
He felt judged.
He was a victim all over again.
And he knew he had to find another path back to his power.
That night he told his girlfriend that he would continue counseling…
But on one condition.
"I need a person who understands me, who has been through some shit, who has built a business, a person who fucking gets me man, who doesn't get scared when I come with the thunder and drop what the fuck I am supposed to release!"
– John
That night on Facebook…John Rojas found that person.
He saw a loud guy with a Lambo talking real about life…ALL OF IT.
The cocaine, trips to Vegas, and the need to release so a man could escape before he exploded under the pressure.
He'd found Garrett J. White and Wake Up Warrior.
John had found his way out of hell.
And he was ready to go all-in on whatever that path required of him.
"I wanted leverage on myself, I wanted to understand what the hell my problem was and fix it."
– John
So he got to work so he could take a look at the truth of any situation and reframe it to a version that works for him.
Through his relentless commitment to his Warrior's Way, he knows how to turn on his power and get after what it is he is hunting down.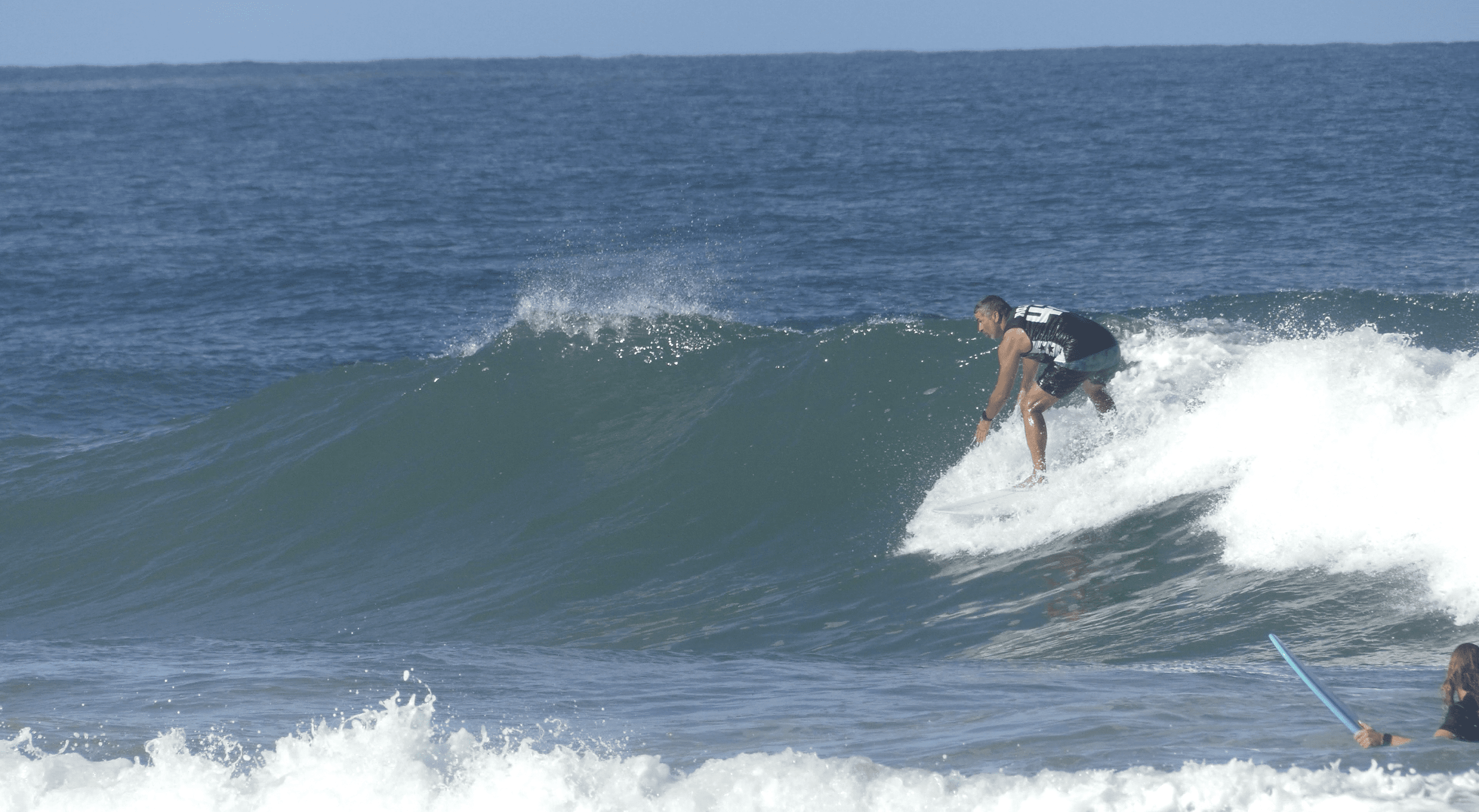 And he has been stacking trophies ever since.
Milestones such as…
He trained and completed a 70.3 Ironman. This coupled with stretching healed his body from CrossFit injuries he sustained as a cross fitter of 12 years.
He has zero problems colliding with people over what he believes is fair and just and puts himself and his family before anyone else.
He is home every night by 6 pm to invest in his family and dates his wife every week constantly looking for things he can do to be a better partner, parent, and producer.
He is a highly respected financial advisor, a certified financial planner, runs a practice of 3 employees including himself, and leads a team that manages 150 million in assets for about 257 clients across the United States.
John followed a path to getting the demons under control…
And it all started once he could bring them to the light so all could see.
Because the only way to truly heal from your darkness…
Is to stop fucking hiding from it…
And to learn to die within it.
Only then could John find his own resurrection.
Now he lives his days owning The Light.
"I've died many, many times and came back a different person. But I always had a fire, an obsession to never quit…and despite all I had going against me, my fight got me to where I sit today."
-John Rojas
John is a man who never should've escaped a life of cruelty and chaos…
A life where darkness ruled his world.
Yet somehow he found a way out.
Very recently, John received a soul-shaking gift of clarity when it comes to maximizing your time on this earth. In only 3 weeks, he watched as 7 people he knew passed away.
Just like that…GONE!
And he was hit with a question we all must consider daily…
What if "my time" was yesterday?
What if The End came for you today?
Would you leave this earth knowing you did all you could in the pursuit of living your life as a Warrior King?
Would you pass on content with the fact you experienced having it all?
Or would you leave carrying the soul-cracking burden of having settled for a life of "good enough"?
What if your time was now?
Listen…Maybe you feel as if the world dealt you the shittiest hand and all you can say is "What the hell do you want from me?!"
I can tell you exactly what we want from you…
What your wife, kids, community, and the world wants from you…
Everything.
For you to Burn the Book of your past to ash, Rewrite Your Story crafting a new story of your own rising as a Warrior King.
A man who can reject every reason why his dreams should've likely been dead long ago…
And instead ignite the flames that lead to his eternal expansion.
So you can become a man who lives a 'HAVE IT ALL' Lifestyle.
Where your BODY is a weapon.
Your BEING is on fire with God.
You feel the harmony of BALANCE with your wife and kids daily.
And your BUSINESS is a beacon of continuous impact and profits.
It all begins if you're willing to commit to the first step.
"In the end, I am the story I am telling myself the most and believe."
– John Rojas
John has already shown you the way…
Now it's up to you to follow his lead and pick up your own pen so you can…
Ultimately Rewrite Your Story
What Is

Your #1 Revelation
From John's Wake Up Warrior Story...?