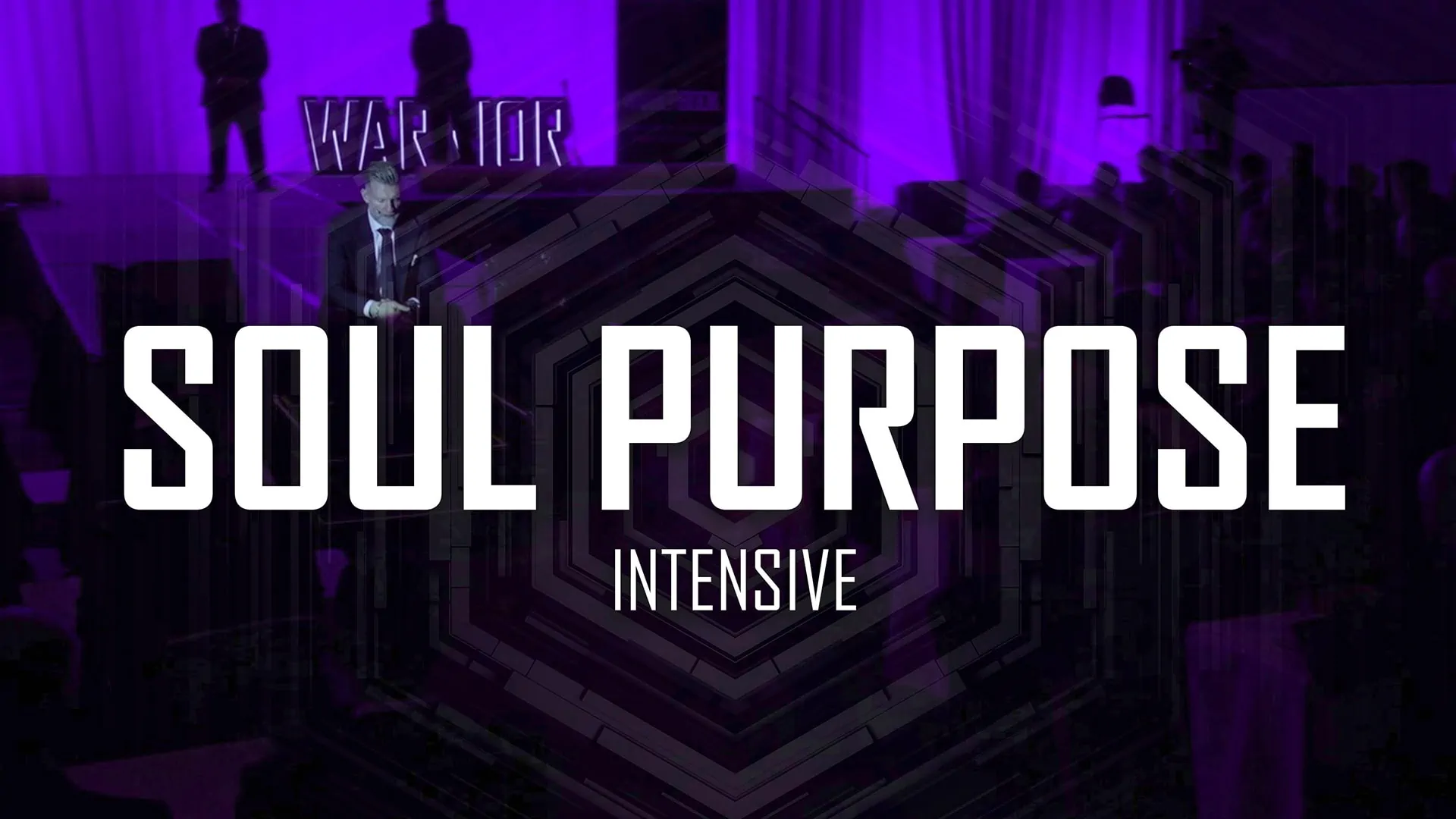 Soul Purpose Intensive October 19-20, 2023
95
95 people viewed this event.
The Soul Purpose Intensive was created to empower you to unlock 100% ownership of your God-Given gifts, talents, skills and strengths so you can escape the daily grind and rise to claim your role as true craftsman of your own calling.

Through your high intensity, high impact 2-Day Experience (Plus In-Depth Pre-Training), you'll be guided through the most real and raw process of self-discovery that unleashes unstoppable certainty in your identity as a Warrior King who LIVES FREE!

And as you uncover your Soul Purpose Blueprint and tap into your "X-Factor"...You'll set yourself up for limitless opportunities to finally get paid for YOUR TRUE POWER!

So while men around you will settle for a life of scarcity, mediocrity and uncertainty…

You will find yourself living with an unshakeable courage, extreme ownership of who you really ARE, your potential, and your capabilities...merging ALL OF YOU into your business game so you can make an Endless Flow of Profits finally fueled by Your Soul Purpose!
Here's How to Secure Your Ticket
*This event is primarily made for Participants of the Warrior Launch Coaching Program, who has FREE Virtual Tickets. Paid Virtual Tickets for people outside of the Coaching Program may be made available depending on capacity.