Registrations have closed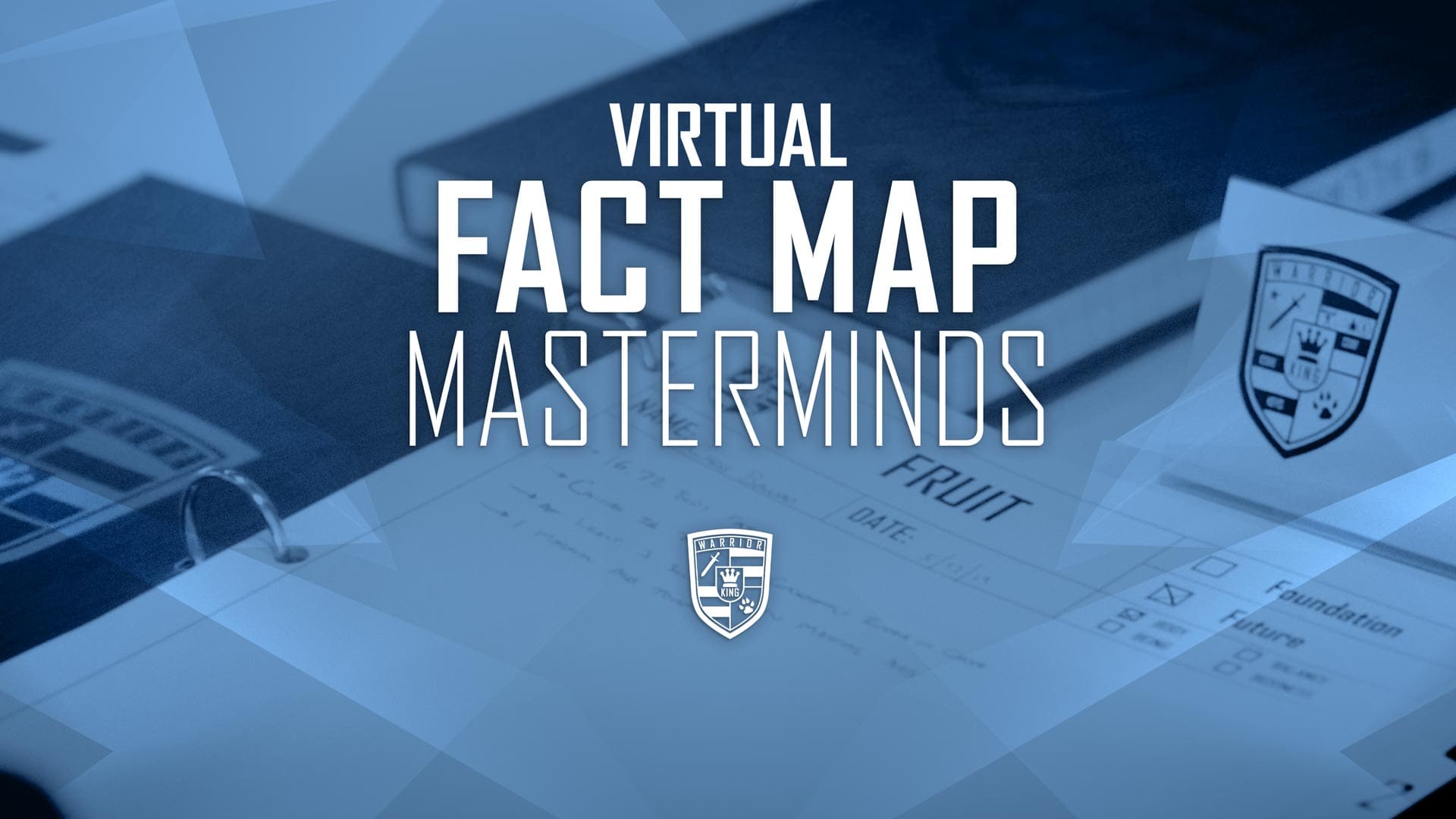 2021 Virtual Fact Map Mastermind 10 (Dec)
1750
1750 people viewed this event.
Simply put, the Fact Map Mastermind is designed to help you Create Meaningful Results at speeds previously unheard of by tapping into the Simple Yet Profoundly Powerful & Result Accelerating 'Winning Impossible Games' Protocol of the Warrior's Way.
THIS 3-DAY VIRTUAL MASTERMIND EXPERIENCE WILL HELP YOU…
NOTE: To benefit from this Mastermind, already having access to the WarriorApps Suite through your involvement inside Warrior is REQUIRED, but Access to Apps are NOT given as part of this ticket. 
SHELTER or SHIELD Member? Apply the Coupon VFMM-FREE during the Registration Process below to escape the regular ticket price…(…you must be logged in with your member email for this to work as the coupon is protected by permissions…)